New Zealand is a fascinating island nation in the Pacific ocean. The culture here is a complete mix of European, Maori, Pacific Island and certain Asian cultures. If you're on a hunt for pursuing doctoral research studies, New Zealand would be the perfect place to provide you not only with high-quality education but also an extraordinary living experience. You can afford a great lifestyle if you decide to take up a PhD in New Zealand with scholarships. The universities in New Zealand fall amongst the world's top 3% according to the QS World University Rankings. Most of the top universities are government funded and encourage hundreds of international students every year to pursue their academic studies. You are free to select your research topic from various fields including arts and humanities, business, science or specialist subjects offered by the universities.
Benefits Of Studying PhD In New Zealand With Scholarships
There are a number of universities in New Zealand offering PhD packages inclusive of scholarship programs. Students opting for such packages need not worry about their nationality because they will be paying the same price as the New Zealand locals, or even lesser.
Unlike other countries, students have the opportunity to work full time while studying their PhD course in New Zealand.
After having completed their doctoral studies, students can apply for a post-study work visa in case they get placed or wish to get employed there.
The country boasts of highly experienced faculty, well-equipped laboratories, access to latest technology, equipments, and opportunities.
Students can also cherish the rich quality of life with snow capped mountains, lush green hills, steaming volcanoes, golden beaches, and huge rainforests.
List Of Universities | PhD In New Zealand With Scholarships
There are a total of 8 universities in New Zealand that offer both domestic and international students a chance to pursue their doctoral research studies in New Zealand. While some of the universities offer scholarships to students, some universities accept students with external scholarship funding options. The below universities offer PhD in New Zealand.
University of Auckland
Auckland University of Technology
Lincoln University
Victoria University of Wellington
Massey University
The University of Waikato
The University of Canterbury
The University of Otago
University Of Auckland
The University of Auckland is one of the most popular universities offering excellent PhD opportunities to students in different disciplines including arts, business, creative arts and industries, education and social work, engineering, law, medical and health sciences, science. Students studying from here have an excellent opportunity of getting employed at UniServices which is the biggest research and development company that is wholly owned by this university.
University Of Auckland Doctoral Scholarships | PhD In New Zealand With Scholarships
University of Auckland Doctoral Scholarships are awarded to high-achieving students applying for admission at this university. This merit-based scholarship is valued at $28,500 per annum plus compulsory fees and international health insurance. It is provided to domestic students as well as international students paying the same fees as domestic students. The scholarship tenure is for a period of 36 months. If you demonstrate excellent academic records, you can automatically apply for this scholarship while applying for the PhD program.
Victoria University Of Wellington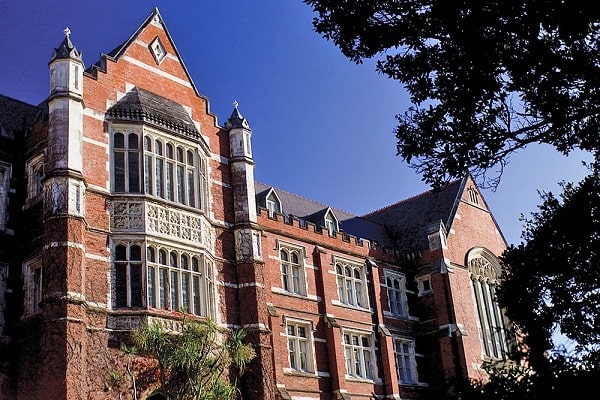 It is the number one research institution in New Zealand. This university offers doctoral studies in the faculties of education, musical arts, health, midwifery, and nursing. It is also one among the few universities that offers PhD in New Zealand with scholarships. It is one of the 14 universities in the world to hold maximum 5 stars plus as per the QS World University Rankings. The researchers here have had a record of attracting over $70 million in external research funding.
Wellington Doctoral Scholarships | PhD In New Zealand With Scholarships
The Victoria University of Wellington awards scholarships to the PhD students based on their academic achievements and/or their prior research experience and public records. The scholarship is tenable for a period of 3 years and is valued at an amount of $27,500 annually plus tuition fees. It is only offered to students who wish to enroll full time in the university. The university accepts online applications for both domestic and international students.
New Zealand International Doctoral Research Scholarships | PhD In New Zealand With Scholarships
These scholarships are funded by the Government of new Zealand and administered by Education New Zealand. They give opportunities to students to pursue PhD in New Zealand with scholarships, making it an easygoing smooth journey for students. There are many universities in New Zealand that accept students holding this scholarship award. These scholarships are awarded on the basis of academic merits. The award is tenable for three years and covers full tuition fees, a monthly living allowance, an establishment allowance, a travel allowance, a health insurance allowance, and a book and thesis allowance.
Eligibility:
To be eligible for a scholarship students must:
Be international students
Hold an 'A' average or equivalent in their studies to date
Meet the requirements for entry into a research based doctoral degree programme at a New Zealand university
Provide evidence that they have been in contact with the relevant department of their chosen institution and discussed their proposed research, research interests and the availability of appropriate supervision
Prove English language proficiency
Selection Criteria
Applicants who wish to study PhD in New Zealand with scholarships will be evaluated on the following criteria:
The applicant has a record of sustained academic excellence, particularly in the chosen field of study
The applicant has a well-defined research programme or research interests, and wishes to study at a New Zealand university with the expertise and resources to support that research
The applicant meets all eligibility requirements with appropriate supporting documentation
We hope you enjoyed reading this blog on Studying PhD In New Zealand With Scholarships. If you are interested in knowing more about scholarships in New Zealand like the ones mentioned in this blog, check out the different scholarships available on UniScholarz and choose from a wide range of scholarships.
If you wish to know more about studying in New Zealand, these blogs might be of interest:
If you are looking for assistance with accommodations and student education loans, head to UniAcco and UniCreds respectively, today.