Australia is the dream destination for international students willing to pursue their tertiary education. Apart from the affordable tuition fees and cost of living, Australia offers high quality, globally competitive education. What's the cherry on the cake you ask? Australian Scholarships offered by Australian universities and the Government of Australia have made it possible for thousands of students to study in the country.
Top Undergraduate Australian Scholarships
University of Sydney International Strategic Scholarship
This scholarship is offered by University of Sydney and provided to high quality students. Provided on a yearly basis to international students who wish to pursue their postgraduate studies in Australia.
Eligibility for Sydney's International Strategic Scholarship:
You should already be enrolled into a postgraduate or PhD study at University of Sydney before applying for this scholarship.
Since this scholarship is merit based, you are expected to provide evidence of excellent academic performance.
You must not be a citizen of Australia.
Value of this scholarship:
For the year 2021, University of Sydney has aimed to fund AUD 35,629 to international students per annum.
The funds Overseas Student Health Cover (OSHC), tuition fees and living costs.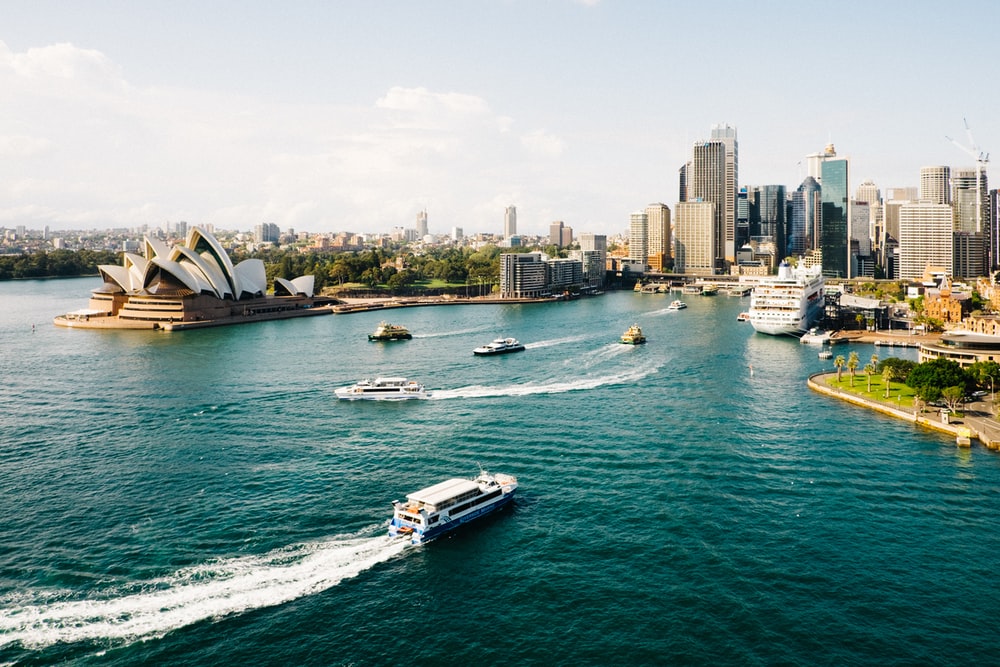 Griffith Remarkable Scholarship
Griffith University offers undergraduate and postgraduate scholarships to international students. This is a merit based scholarship that is offered to students who have a good academic record. The university aims to attract talented students from around the globe to pursue their tertiary education at Griffith University.
Eligibility for Griffith's Remarkable Scholarship:
A minimum GPA of 5.5 or above (on a 7 point scale) is required for attaining this scholarship.
You must fulfil all the English language requirements by Griffith University.
Only students outside Australia and New Zealand can apply for this scholarship.
Only students who have applied for a full time course: undergraduate or postgraduate may apply for a Remarkable Scholarship offered by Griffith University.
Value of Griffith's Remarkable Scholarship:
This scholarship covers 50% of the tuition fees which adjusted against your tuition fees.
This scholarship supports students who are enrolled in a full time course only.
Looking to travel around Australia? UniAcco offers students the best accommodation solutions for their education at Australian Universities.
UNSW International Scholarships
University of New South Wales offers scholarships to international students for their undergraduate and postgraduate studies. Only students who are enrolled in a full-time course are eligible for this scholarship
Eligibility for UNSW International Scholarships:
You must hold an Australian passport or be a citizen of Australia.
You should be enrolled into a full time undergraduate or postgraduate course.
If you hold an unconditional offer letter or a letter of admission, you can apply for this scholarship at UNSW.
Value of the scholarship:
Depending on on your application you may be eligible for a full funded or a partially funded scholarship.
While covering your tuition fees, this scholarship will also provide a stipend to help you cover your living expenses.
Government Funded Australian Scholarships
Australian Government Research Training Program by Flinders University
This is one of the government funded Australian Scholarships made available to international students. Those willing to pursue their tertiary education at Flinders University may apply for this scholarship. Every year, Flinders University produces 5 scholars through this scholarship.
Eligibility for this Scholarship:
You must meet the university's academic requirements before seeking admissions into the university or applying for the scholarship.
Only applicants who have an equivalent of an Australian First Class Honours degree are eligible for this scholarship.
You should already meet English proficiency requirements of the university prior to seeking admissions into the university. If you have not met the English language requirements, you are not eligible to apply for this scholarship.
You are not eligible to apply for this scholarship if you already have a higher degree. This scholarship is only applicable to students who are studying a higher degree for the first time.
Value of this Scholarship:
The scholarship provides a living allowance of AUD 28,594 to students and covers their full tuition fees.
With this scholarship, you can also expect an establishment allowance of upto AUD 1,485 while covering the OSHC.
Airfare grants and relocation costs are also included in this scholarship.
Destination Australia | Australian Scholarships
The Destination Australia Program was launched by the Australian Government under its scheme of Planning for Australia's Future Population. Launched in 2019 with an aim to equip Australia's future generation with skills and knowledge to help contribute to the country's development. Through this program, the Australian government aims to support and sustain Australia's remote areas. This is done by funding Australia's regional and remote tertiary education providers. With this scholarship, the aim is to offer Australian and international students high quality education in Australia.
Destination Australia, which is one of the most easily accessible Australia Government scholarships promotes sustainable development in all regions of the country. For this purpose, students are supported with funding to carry their education, research and training in the remote parts of Australia. It also encourages students to live a student life in the country's most remote and regional areas.
Eligibility for Destination Award
You must not be sponsored by any other institution
A minimum of 75% academic score is required in your previous education
You must apply for an Australian Student Visa prior to applying for this scholarship
Have an offer letter from the university you are applying to prior to applying for this scholarship
This scholarship is only valid for tertiary level of education.
Terms and Conditions for Destination Australia:
Candidates must apply to a higher education institution for a full time course in one of the following:
Advanced Diploma or Associate Degree
Bachelors/Honours Degree
Graduate Diploma or Masters Degree
Doctoral/PhD Degree
Value of this Scholarship
The scholarship provides AUD 15,000 for one academic year. The scholarship is renewable based on the scholar's academic performance after the first year.
The scholarship also covers a tuition fee and living expenses of the candidate.
Thank you for reading our blog Here Are The Australian Scholarships You May Have Missed. We can help you find more scholarships around the world. The following may be of interest to you: