If you are a recent graduate and are stepping into your industry as a fresher, you will have various options to commence your career. You may choose to work-study, grab internships or work full-time. But what could be the career objective for a fresher when they are stepping into the real world work environment?
Your career objective as a fresher will highly rely on the purpose of your application. A career objective for a fresher is essentially divided into two broad categories: generic career objectives and specific career objectives. As the names suggest, generic objectives play a role for a wide variety of positions in different fields. On the other hand, specific objects come into play while applying for a specific job that requires specialised skills as per your strengths.
The CV objective for a fresher is one of the most important factors in the CV that will land you your first job position. A career or a resume objective is essentially a heading statement that describes your professional goals in two to three sentences. The career objective for a fresher as well as for an experienced professional is nothing but the pitch of your entire resume. The positioning of this statement varies depending on the format of your CV.
Now that you have understood what the career objectives for fresher students are, let us look at some steps to follow to create a career objective for a resume for fresher.
Steps Involved In Drafting A Career Objective For A Fresher
Step 1: Understanding Yourself
Before you sit to draft your career objective, you must contemplate and figure out what your goals are in your professional life. This also involves giving thought to your strengths, weaknesses, and personal attributes.
Step 2: Seeking Inspiration
The next thing you need to do is to draw inspiration from yourself as well as from industry experts who have "been there and done that". You may want to focus on your greatest achievement as a student and work on forming a positive first impression. If you are able to focus on your capabilities and potential, you will be able to convince the assessors that you are perfect for the job role you are applying for.
Step 3: Keep It Simple And Be Authentic
One of the most common mistakes in drafting a CV is the failure of reflecting authenticity. If you complete the first step with sincerity and honesty, you will easily be able to avoid the mistake of going overboard with trying to impress the panel of interviewers. Career objectives for a fresher should be realistic, and achievable with the right intentions.
Step 4: Draft It Once And Re-Check
The career objective section of your resume is similar to an elevator pitch. Make sure that you choose the correct words that describe you and your potential. For this, you may have to draft your objective using the most appropriate words and sentence structure. There is no shame in writing your career objective once and then making a number of corrections to it. The more you are able to chisel your career objective, the higher your chances of hitting the nail on the head.
Step 5: Keep In Mind The Organisational Objectives
Career objectives for fresher students should be tailored to the needs of the organization. If you are aware of the company things to research about, you will know exactly what moves the needle for organisations. If you want to convince the interview panel that you are the ideal candidate for the organizational position, you must incorporate their missions and values in your resume.
Looking for student accommodation and/or educational loans for your study abroad dreams? All you have to do is fill the form on this page!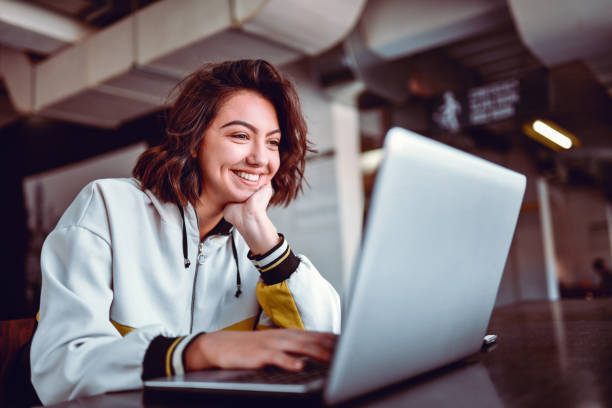 Samples For Career Objectives For Students
Career Objective For A Programme Developer
Highly motivated, passionate, and certified Programme Developer with over 5 years of experience in developing, maintaining, and upgrading versions of software used for applications and software development. Possess a strong background in mathematics, science, and statistics and looking to emerge as a Junior Programmer.
Career Objective For A Marketer
Resilient, innovative, and highly motivated individual aiming to secure an entry-level marketing position with an organisation that provides a positive learning environment. Ideate and implement novel strategies for the company's marketing department and simultaneously grow my skills as a marketing professional and contribute to the overall success of a company.
Career Objective For Students With Zero Experience
A highly motivated individual seeking opportunities to join a company that can help me in enhancing my skills, strengthening my knowledge, and realising my potential. I wish to work in a dynamic organisation that will contribute to my professional and personal growth while I contribute to the growth of the company as well as engage in opportunities to further the company's goals. I am willing to explore a wide variety of opportunities that can help me gain perspective.
Career Objective For a Fresher Engineer
Trained Engineer who is detail-oriented and is seeking a challenging role at a reputed IT organisation to utilize my engineering skills that can contribute to organisational growth as well as enhance my knowledge by exploring new things.
Thanks for reading this blog on What To Include In A Career Objective For A Fresher? If you are interested in learning about student life, courses, and international education, the following should be of interest to you: